Dr. Himmel received her Doctorate of Physical Therapy degree from the University of Miami. She also obtained a degree in Exercise Physiology there and was an athlete on University of Miami's official dance team.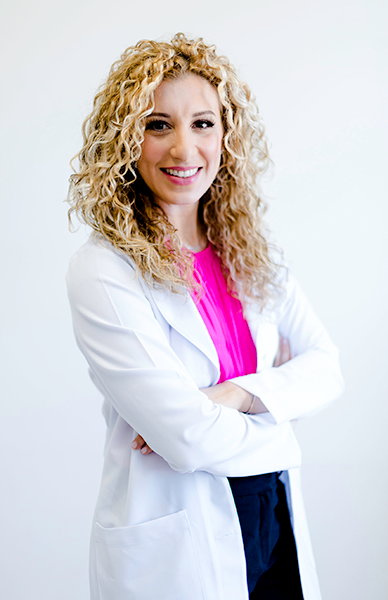 While in physical therapy school, Dr. Himmel sat for her certification in Pilates under the Pilates Method Alliance (PMA). She did much of her education at Polestar Pilates and uses it in her therapy with patients for strengthening, stretching, proprioception, and neuromuscular reeducation of various injuries.
Post-graduate, Dr. Himmel successfully became an Orthopedic Certified Specialist (OCS). This award is the highest offered by the American Physical Therapy Association (APTA) to those who demonstrate exceptional  proficiency in the care and management of orthopedic injuries. In order to pass one's board certification, clinicians are required to complete extensive hours of training in the area of orthopedics.
The additional training ensures a comprehensive knowledge of orthopedic and musculoskeletal dysfunction, with a focus on the most up-to-date understanding of orthopedic surgical interventions and rehabilitation. These physical therapists know the most efficient ways to rehab musculoskeletal injuries.
Following her post-graduate studies, Dr. Himmel completed extensive education in The McKenzie Method® of Mechanical Diagnosis and Therapy® (MDT). MDT is an internationally acclaimed method of assessment and treatment for spinal and extremity pain. The method empowers the patient to be active in their own treatment. The initial assessment is a safe and reliable way to diagnose the patient in order to create the most efficient, individualized treatment plan.
Prior to starting Align Physical Therapy, Dr. Himmel worked in Fisher Island where she tended to professional athletes, award winning actors and musicians, some of the most recognizable CEOs, and top officials from all over the world.
Dr. Himmel was born in New York and grew up in South Florida. She danced her whole life and started professionally at the age of 13, being chosen to dance for Jessica Simpson. She has danced for various artists and shows including Pitbull, LL Cool J, You Got Served tour, and Premios Juventud on Univision. She also won ESPN's world hip hop competition representing the USA in 2006. Her goal is to keep her patient's active and pain free in order to enhance their quality of life.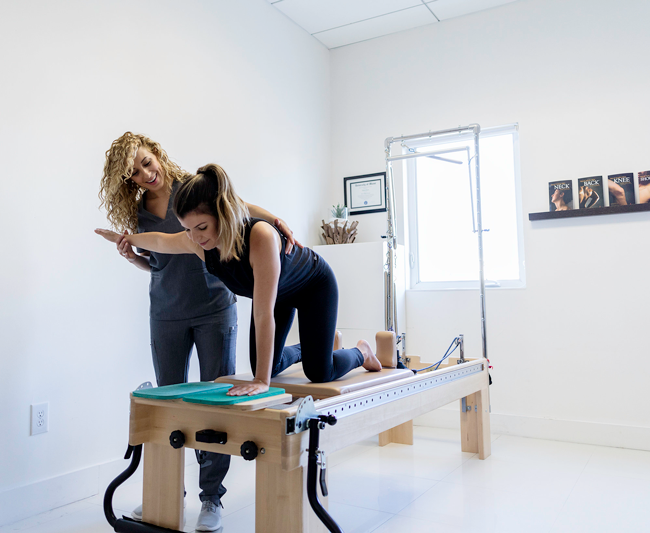 25 Miami Fitness Trainers You Need to Follow in 2017

STAY FIT 305 - 1/2/2017
Step Inside the Fisher Island Office of Dr. Lindsey Himmel, "The Pilates Doc"

STAY FIT 305 - 9/28/2016